Since its founding in 1859, Oakwood Cemetery has played a dual role in the life of the Salt City. A tranquil and beautiful resting place for the deceased, it is also a historic, picturesque landscape filled with art and architecture, carefully planned for the enjoyment and enrichment of the living.
The original sections, located on the west side of today's 160-acre cemetery, are historically important as examples of a 19th-century landscaping style, the rural cemetery. Of considerable interest as well, is the grand array of monuments and mausoleums, which form a virtual outdoor museum of funerary sculpture and architecture, while mirroring the lives of Syracuse's Victorian families.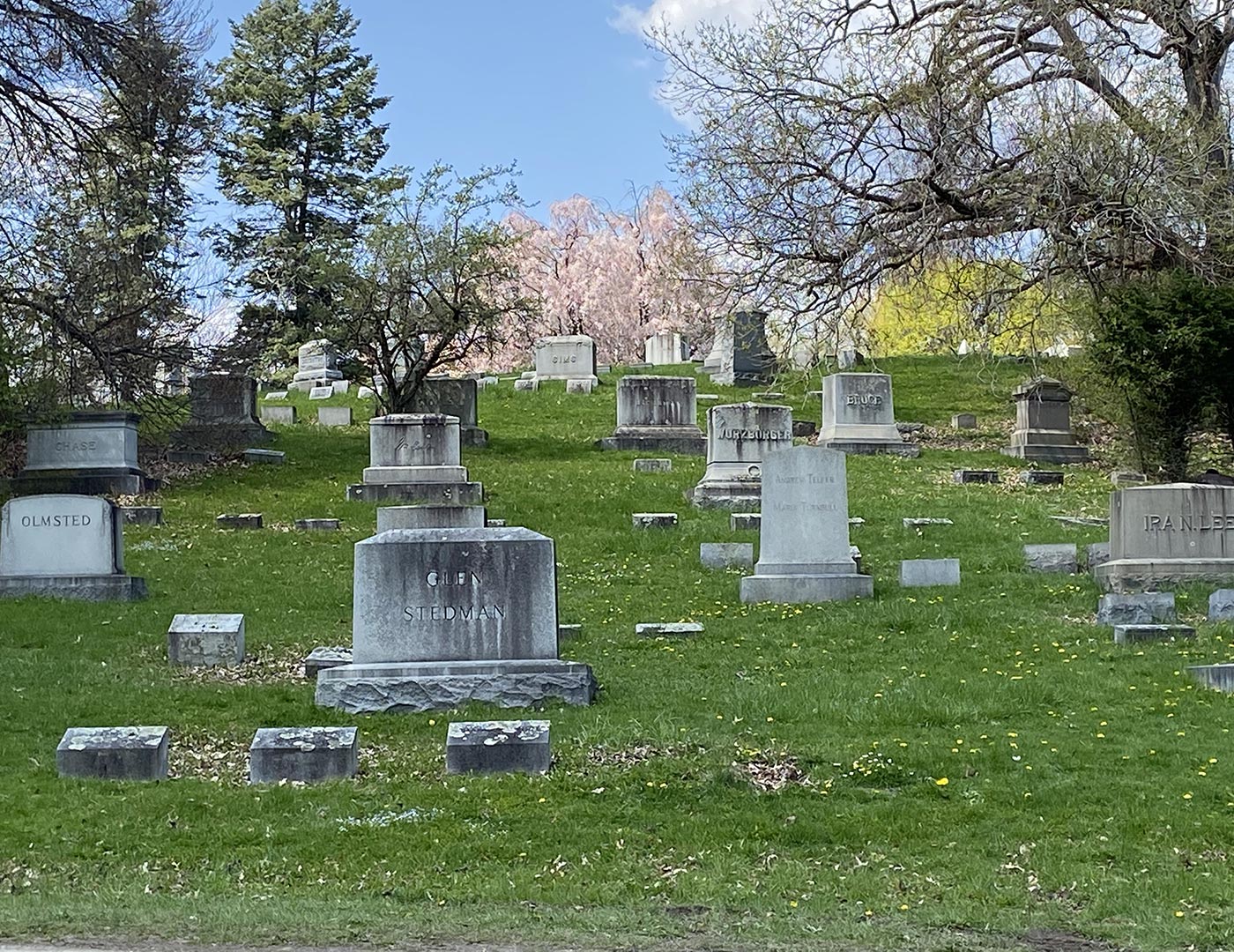 Elegance and Distinction
Unlike burial grounds in the city, the rural cemetery was to be an attractive and civilized place to bury loved ones. Oakwood's founders chose a large section of land that included a hill, springs, valleys, steep slopes, and sturdy oaks. The rural cemetery was to be a place of spiritual fulfillment for the living, as well as a resting place for the dead. Oakwood Cemetery was designed to be a place of natural and man-made beauty, where individuals and families could escape their everyday lives and enjoy the surroundings.
Its importance today derives from its largely intact plan, created by New York City landscape gardener, Howard Daniels (1815-1863), to conform to the then-popular picturesque ideal in landscape design. Daniels was one of the country's early and most important landscape architects. During the 1850s, he studied in Europe, published his theories in widely read horticultural journals, and designed fifteen rural cemeteries including Brookside, Watertown (1853) and Spring Forest, Binghamton (1853). Oakwood is his last known and arguably finest design.